Value Statement –
We are an organization that amplifies and supports existing assets in our community. By leveraging TTK's 1.5 acres, we create gathering opportunities to transfer learning from one person to another.
This particular series supports the economic health of local chefs, their craft and people like you!
How These Classes Help Community Members –
When you enroll in a TTK sponsored class, you are ensuring that at least 5 seats are donated to community members who might not otherwise get the opportunity. By removing barriers to access for our most vulnerable learners, you are helping to raise the tide for all boats.
In addition to donated seats, every ticket sold also supports TTK's Farm to Food Bank program as $30 is allocated to producing farm-fresh-family-meals for South Austin Church.
If we sell out, the Farm to Food Bank program receives $750 in revenue.
Future Foods with Sicc Palette:
Fermentation Class
Date: Saturday, April 8, 2023
Time: 1pm – 4pm
Address: 1901 Matthews Lane, 78745
Class Description – Join TTK and Chef Deepa Shridhar for a 3 hour instructional on three different signature iterations of fermentation rooted in South Indian and non-South Indian cooking.
The class will include a lesson in Sourdough, making Arici Sourdough, (naturally fermented rice batter mixed with a sourdough Naan), Avakai, (fermented South Indian pickle, using locally sourced vegetables), and Pizza Wave sauce, wild fermented tomatoes perfect to preserve for the upcoming summer harvest.
Guests will be able to take home jars of fermentables, dough, recipes/instructionals all while enjoying small bites created by Deepa.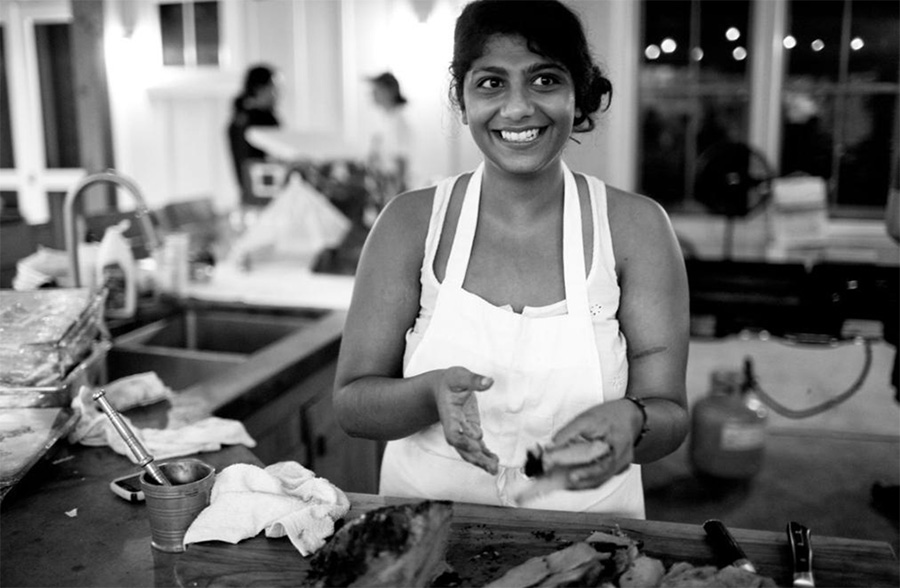 Alternative Flours with Ava Pendleton:
Methods & Ingredients to Make Your Most Interesting Bites
Date: Saturday, May 6, 2023
Time: 1pm – 4pm
Address: 1901 Matthews Lane, 78745
Class Description – Join TTK and Chef Ava Pendleton of Austin Kuih Co. for an instructional session exploring ingredients such as Buckwheat, Rice and Okara Flours to enhance depth, nuance, and wholesomeness in flavorful bites & treats.
Enjoy small bites by Ava while you learn, and walk away with samples, recipes and an ingredient-kit you can use at home to keep exploring.