Farm Intern for Spring 2023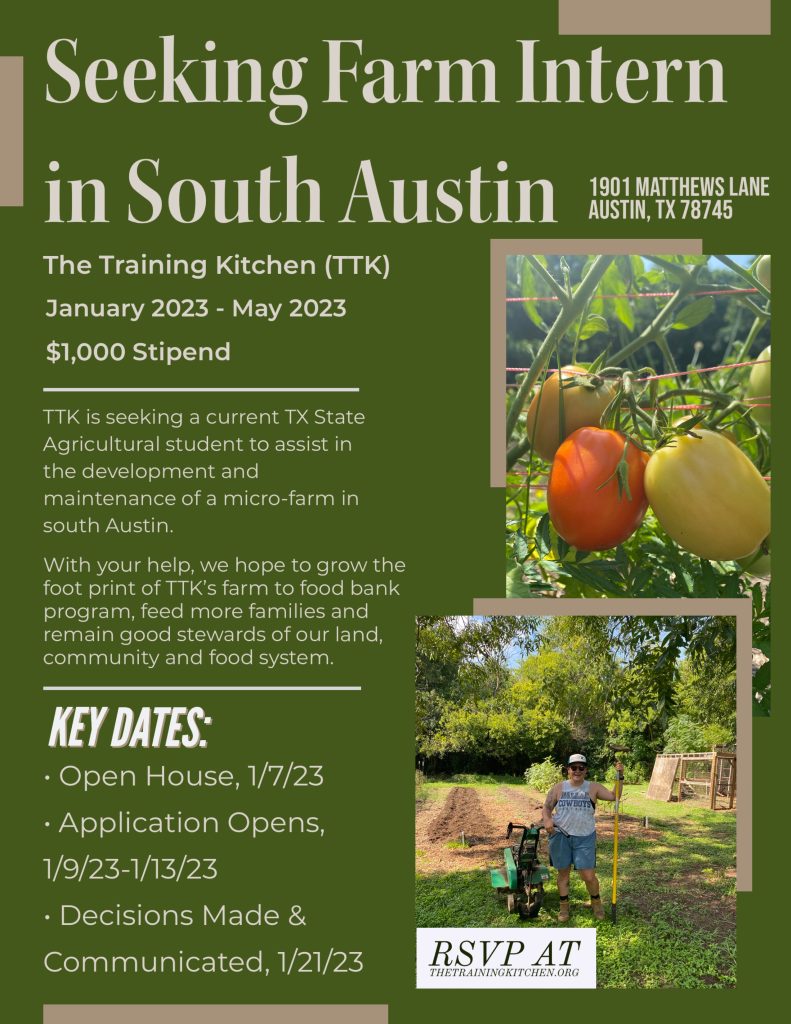 Join us at TTK on Saturday, January 7th, 2023 to learn more about what we do! We'll take a farm tour and answer any questions you have related to the farm internship opportunity. You can read more about the farm to food bank program here.
Details –
Date: 1/7/23
Time: Noon – 1:30
Where: The Training Kitchen
Address: 1901 Matthews Lane, 78745  [map]
We'll have hot coffee; no dogs please.
Expectations –
You must attend the open house to access the application process.
You will be required to spend at least 15 hours per week except during spring break and other holidays at TTK;

We can be flexible on the breakdown of those hours.

You will receive your stipend in two equal payments.
You will be working in the dirt with tools, equipment, goats, chickens and volunteers.
Once the internship is complete, you'll be expected to write about your experience for TTK's website; and you'll also receive a certificate of completion.